UG Programmes

MBA Programme

PhD Programme

Subscribe
Top 10 Ways To Practice Law After LLB – Must Read for Law Aspirants
by
BML Munjal University
July 29, 2019
Law is one of the most prestigious and highly sought-after courses in India. But just pursuing a course of Law is not sufficient to establish oneself as an esteemed law advocate. Choosing the right career path after the completion of the LLB course is very crucial and the law graduates should stick to it, no matter what.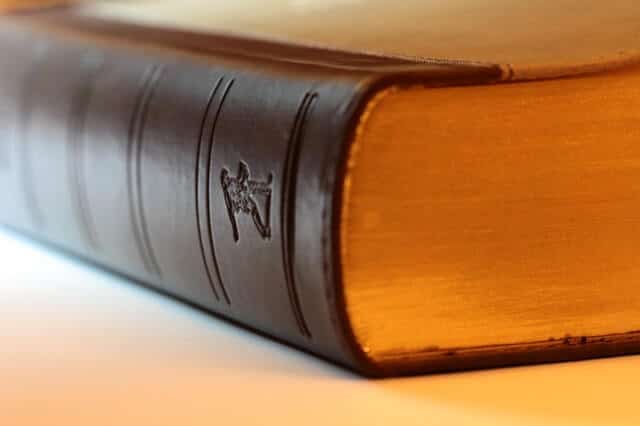 Contrary to popular opinion, spending your valuable efforts on your law course would not only lead you to courtroom sessions. Skilled lawyers are needed at all levels – both in terms of industry as well as personal scenarios. So needless to say, the importance of professionals who are well acquainted with the penal code of the Indian Constitution is always utmost. If you can manage to pursue an LLB program from a reputed law school and then follow the perfect course to practice law, you would make a great career in law.
Enquire Now for Admissions
A few decades ago, most candidates used to specialize in either civil or criminal law, but things have changed for good.  Now law aspirants are lucky as they can opt for any specializations including patent and corporate law. A degree in the law allows you to choose diverse career paths. So if you are a law aspirant you should check out the following ways to practice law after completion of your LLB degree.
Litigation
This is perhaps the most traditional option of most law aspirants right after passing out from their law programs. One thing to be kept in mind is that only getting enrolled in an LLB program would not ensure your capability to practice law and conduct court sessions. After garnering the certificate of the LLB course from your university, you will have to write and qualify for an exam conducted by the Bar Council Of India.
The exam is being organized twice a year and it is an open book exam that enables you to write the exam by taking references with the aid of your analytical skills. In case you want to litigate you have two options of specializations:
Your area of specialization would revolve around various civil laws including excise laws and taxation laws.
Criminal litigation lawyer
As you can make out from the title, you would deal with criminal cases and thus have to study various cases of criminal laws like the evidence act, IPC, etc. But the exam is not as easy as you might think and thus decent preparation is required. The curriculum of most law schools today covers topics of learning which the students can pass the exam with decent scores.
Even if these seem to be insufficient, you can go online and check ways to excel in this exam. Always remember without passing this exam, you would not be held eligible for litigation. Your college might also organize mock court sessions to help you become comfortable with the arguments and expressions directed towards the court.
Corporate law firms
Yes, you can enter the corporate sector with a law degree in your hand. Generally speaking, your responsibilities would include drafting, negotiating contracts, supervising compliances with legal rules and disputes. You would be in charge of regulating the interaction between directors, employees, shareholders, creditors, the environment, and the community. In the corporate sector, you might be hired for the role of a transaction lawyer. For this, you need to own sound knowledge of intellectual property rights, tax laws, corporate laws, company laws, contract laws, bankruptcy, securities laws, etc.
You would be the legal advisor of an enterprise and thus your chores would be to deal with the legal matters. Also, you would be the one representing the entity of your company. Although there are no eligibility criteria required to be fulfilled before being appointed as a transactional lawyer, you should always be updated with information issued by the government. In addition to this, candidates with an undergraduate background in finance, business, and economy are considered to be perfectly suitable for this role.
Internships
Believe it or not, internships have proven to be one of the best ways to set the attitude of a law student. If you are keen to make your mark in the corporate sector from the very beginning, then bagging yourself the right internship can also help you with this. Now various enterprises recruit interns to help them with their truckload of legal activities. This in turn also helps the students in a ton of ways. For instance, it owes them industrial exposure as well as experience which proves to be vital for them in their near future.
Just after completing your course, it is better to opt for an internship rather than waiting for the perfect job offer from your dream organization. Internships offer the perfect chance to the freshers who have no experience in the sector and prepare them for a ton of tasks. You would also learn about legal proceedings, drafting, legal research, etc. If however, you are facing trouble hunting out the perfect internship, you should pursue an online course of a month or two and it can make you seem a potential candidate to the recruiting companies.
Law firms
If you do not want to work in a corporate firm you can also utilize your skills and knowledge in a law firm. A law firm involves a partnership between lawyers coming together to offer their expertise to the clients under the same name. Profits, liabilities and are shared between the associates of the law firms. Most law firms comprise of departments like:
Your task would pretty much resemble that of a corporate lawyer hired by the organization. Your chief responsibilities would involve advising companies about various corporate deals. For instance, guiding companies through inter-company agreements, acquisition of companies, and investment in India for foreign clients would be your chores.
For this, you will be hired by your clients to deal with their diverse legal cases. It might involve conducting courtroom sessions depending on the genre of the cases. If you want to succeed in legal jobs you need to own certain standout qualities like leadership, tenancy, and team spirit. Although getting recruited by a law firm implies that you would have to spend long desk hours, growth at such firms is unobstructed. Even after working in the law firm for 7 years or more, you can also manage to turn into a partner of the firm, based on your capabilities. In the law firms, you might be offered positions such as:
Attorney
Paralegal
Case manager
Legal analyst
Law firm administrator
Legal assistant
Government services
Getting into civil services makes the way of serving your nation. A legal career in civil service would provide you with wide powers and responsibilities which you should harness to promote social welfare. You must have been aware of the fact that UPSC is India's central recruitment agency and every year it releases vacancy details for a ton of posts to hire law candidates. If you have always wanted to be a part of your county's civil services and enlighten the citizens about the legal rules of the past and present, then here is your chance. Here are some of the services which are suitable for law students:
Indian Administrative Service ( IAS)
Indian foreign services
Indian Audit and accounts services
Indian defense estate services
Indian corporate law services
There are perks for law students who want to make their career in civil services. For starters, the law gives you an edge to perform fairly in the civil services as most questions that come in the exam are based on the Indian constitution.
Judiciary
Judiciary is termed to be the guardian of fundamental rights and ensures constitutional provisions. If you are venturing into the world of law you would know that the position of a judge in the judiciary system is indeed the highest and also the most respected. Most law aspirants dream of becoming a judge one day right after they begin to study the course. If you have the zeal of devising new methods for the development of society then all you need is to clear the judicial service examination conducted by the public service commission. The eligibility criteria for this exam are as follows:
You must own a degree in law from a recognized university.
You should be enrolled as an advocate with a membership in the State Bar Council of India.
The age limit for appearing in the exam varies from state to state.
The judicial exam is segmented into 2 halves; while the first half consists of objective questions the 2nd half focuses on lengthy questions. A general candidate should get a minimum of 60 % to pass the examination. After you have qualified in the written examination, you would be called for a viva-voce round, upon clearing it you will be appointed as a judge.
Army JAG officer
Pursuing a career in the army is the most honorary deed one should do to serve their nation. And especially for the law candidates who aspire to serve the nation, the army JAG recruitment is being held twice a year. JAG stands for the post of Judge Advocate General and is termed as the chief judiciary of the army. Based on your academic performance and scores on the examination, you would be shortlisted by the recruiting directorate. After you have cleared all the stages of the medical examination, you would have to undergo a training period of one year and you would hold the rank of a cadet. It is after the period, that you would be upgraded to the position of a lieutenant.
Air force
Another way to serve your nation while experiencing an adventurous work routine is by joining the Indian Air Force. Although there are 3 departments in the air force namely ground duty branch, flying branch, and technical branch, law graduates are generally recruited for the ground duty branch. Specifically, you might be hired to look after the resources of the Air force such as:
Logistic branch
Administrative branch
Accounts branch
Education branch
Meteorology branch
See if you meet these eligibility criteria:
Both men and women are eligible to serve as law advocates in the Air Force.
You need to secure at least 60% in your graduation and post-graduation.
Candidates should be of 21 and 23 years of age but in the case of law candidates who have pursued 5 years of integrated law course the age limit is extended till 25 years.
To apply to the air force you need to register for the AFCAT examination and the scores of the exam would decide whether you would be eligible.
Journalism and broadcasting
Although, not a popular law option for a lawyer, you can still practice law in journalism as a legal correspondent. In law schools you would be trained about drafting documents, researching legal cases and after passing out you would have to add your creativity with your acquired skills to turn into a potential law professional. If you have fluency and command over your communication skills then you are the perfect employee for this sector.  If you want to move on from the traditional sectors of law to journalism you would find endless scopes. If not a legal correspondent, you can also be a news anchor, provided your communication skills are excellent.
Legal content writer
Law firms not only recruit law advocates but also legal content writers. Your job would be to highlight the marketing and efficiency of the law firm through your writing skills. Big law firms pay the content writers no less than 50 thousand to 1 lakh rupees a month. If you have the skills to research topics, then you are best suited for this work profile.
Final Thoughts
To establish a successful career in law, your first step should be to prepare and crack your law entrance exams. Always remember, making your way to a reputed law school marks the beginning of your bright future.