Entrepreneurship is about creating change, not just companies." – Mark Zuckerberg
Millennials and Gen-Z are witnessing a turning point in the world.
Even before the pandemic, today's youth were focused on contributing to a better future, along with building a rewarding career and a fulfilling life. In the post-COVID new normal, the emphasis on creating impact through the work they do has only increased.
At BMU, we believe that an entrepreneurial mindset Is essential to the future of work. Since they were established, Institute of Innovation & Entrepreneurship (I2E) and BMU's incubation centre, Propel, are working to create an ecosystem for young entrepreneurs and on cultivating entrepreneurial mindsets among students. The entrepreneurs of tomorrow are given a platform to meet industry experts, validate their business ideas, formulate their go-to-market strategies, and even raise funding based on the viability of their business plans.
On World Entrepreneurs' Day, here's a glimpse of #Entrepreneurs of BMU who have successfully taken their ventures to market— and the interesting (and unpredictable) ride that is an entrepreneur's journey.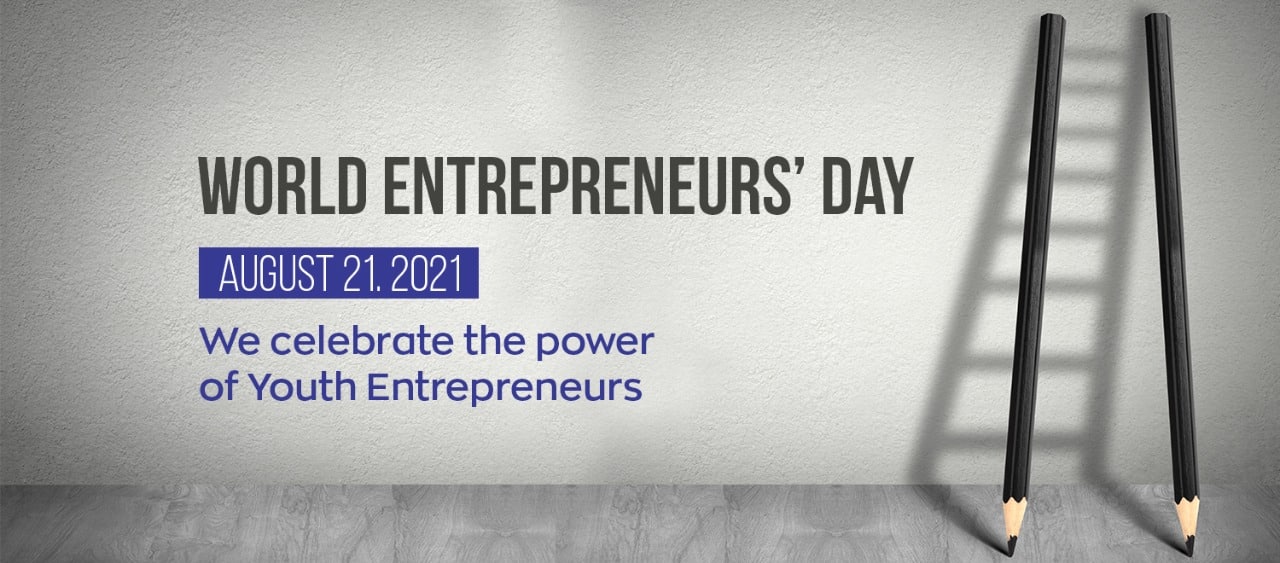 founded by Abhishek Kumar, B.Tech, Class of 2019
"Think less, do more."
Not-Bot is a digital company that creates chatbots and automated response processes for clients like WhatsApp, Facebook, and Instagram. The bots created by the Not-Bot team can be integrated into any kind of website or application. Largely, the team works to create bots (a software program that performs automated, repetitive, pre-defined tasks) that could be used by small businesses to make managing day-to-day operations, like responding to frequently asked queries, easier. Being able to grow his company and provide employment, as well as help SMEs drives Abhishek.
co-founded by Vikrant Singh & Utkarsh Singh, B.Tech Class of 2019
"The best way to predict the future is to create it".
Unhappy that people were slow to adopt environment-friendly batteries given the steep cost of recyclable batteries, Vikrant and the Batx Energies team today manufactures and recycles Lithium-ion batteries for electric vehicles. When their idea got a vote of confidence at Propel, there was no stopping them. The founders speak of the biggest challenge they faced – that of parental and social acceptance, where a secure job still is seen as a safer option than starting one's own company. However, Vikrant kept moving ahead with his plan till his perseverance paid off.
Techraysion Impex founded by Rishabh Maurya, MBA Class of 2020
"Imagine, Invent, Inspire."
Techraysion Impex is about bringing uncommon technologies, particularly in home automation to the market. Inspired by a desire to make life easier using technology, Rishabh founded the company to create products that are usable by anyone who wants to adopt a smarter lifestyle.
GreenEgg Solar Pvt. Ltd., co-founded by Digvijay Singh & Sidhyant Manu, B.Tech, Class of 2018
"There is no need to hurry, complete the prerequisites, and have confidence. You will be good to go!"
GreenEgg Solar Pvt. Ltd was founded with the goal to help check the problem of rising electricity bills. The company installs on-grid solar power plants that help reduce power costs by as much as 90% per year. Over the course of this entrepreneurial journey, Sidhhyant and his team faced several challenges, and it took teamwork, resilience, faith, and ingenuity to navigate them.
For instance, to streamline installation processes, they used drones to get a better view of their clients' rooftops, and then used images from the recording to make 3D models that allowed them to maximise the output of the solar plant. When the pandemic created a serious block in revenue flows, they started a renewable energy training programme – GRETAP – to propagate their solutions. Today they are running operations successfully in Rajasthan, Haryana, Delhi and UP.
Picxele (Floatex Marketing Solutions Pvt. Ltd.), co-founded by Rishav Agarwal & Tushar Bhatia, B.Tech Class of 2019
"Working hard and having self-confidence are some of the basic skills every budding entrepreneur should have."
Pixcele is an application where gig workers or students select various projects to take on as interns or part-time employees. The app also provides a way to earn a cashback or a discount coupon. In short, it's a 'Learn, Earn and Save' package for college students.
SurePass Technologies, co-founded by Amit Mittal & Karan Kapoor, B.Tech, Class of 2018
"What matters in entrepreneurship is the problem you are solving instead of the technology you are using to solve it."
SurePass Technologies provides APIs for customer ID verification to financial institutions. Whenever one visits an app or website to take a loan, the verification of the PAN/Aadhar is inevitable. A common recurring challenge when opening a bank account was the waiting time to get documents verified. Today SurePass verifies IDs in real-time, facilitating the lives of thousands of bank customers.
As there is increasing economic focus on jobs as well as employability and entrepreneurship, India requires a strong ecosystem for entrepreneurs that is built through a collaborative effort from industry, the government and increasingly, Indian universities. The entrepreneurs of India are an intrinsic part of our economy, and the recent surge in the number of Indian unicorns shows the way for us to make the most of our entrepreneurial talent, drive, and sense of purpose.