There are few businesses or none who do not use Business Intelligence for better operations or base their decisions.
Business Intelligence has become synonymous with the growth, diversification, and betterment of all organizations.
Gartner's prediction, global research and advisory firm, states that 7 out of 10 midsize or large organizations that operate globally will use advanced analytical solutions to become a part of their data analytics platform.
This will be a big boost to the business decisions taken by these companies and a huge growth opportunity for the BI firms.
What are Business Intelligence Tools?
Some application software can gather and process voluminous amounts of unstructured data from varied sources for analysis.
The sources could be anything – external or internal such as – journals, books, health records, files, documents, videos, posts, emails, images, purchases, or any activity on social media channels.
Business Intelligence tools can also find data through raising queries such as votes. With these tools' help, it is possible to create data visualization reports or dashboards that make reading the analysis results easier.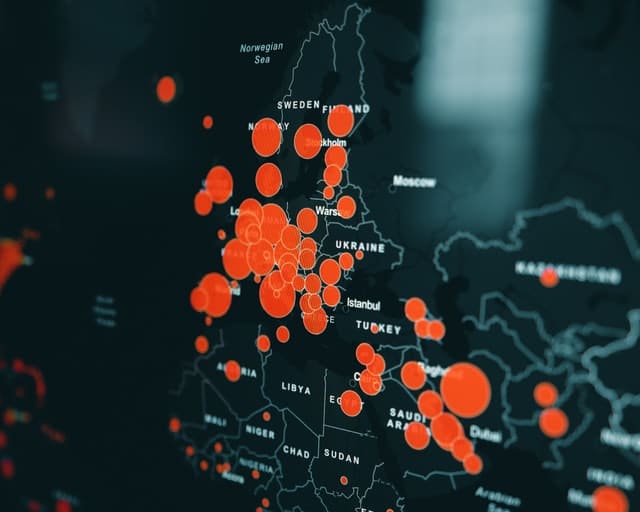 Whether it is enhancing operational efficiency or making decisions, finding out revenue opportunities, identifying KPIs, market trends – the Business Intelligence tools help businesses take strategic decisions in these fields. Location Intelligence, Cloud Service BI, Collaborative BI, mobile and software BI, operational BI, online analytical processing (OLAP), enterprise reporting, open-source BI, and real-time BI are some of the board genres of analysis and querying that Business Intelligence tools can combine.
Why do we need them?
We already know why Business Intelligence tools are so important. Let us look at a few of its features that make them indispensable across organizations.
a) A key feature of BI tools is easy to interpret data visuals. BI tools include data visualization applications that help create performance scorecards and BI dashboards that display KPIs and business metrics.
b) In today's world of accelerated growth needs, more and more investment on creating state-of-the-art analytics tools that can provide highly recommended and efficient features to enable businesses to make decisions.
c) Not all companies can afford to hire a data scientist team unless they are working for that technology themselves. However, Business Intelligence tools help all companies – small, large, mid-sized to leverage from the tool's capabilities without employing scientists to create algorithms.
d) We are living in the age of a Data Deluge. Bulk data is being thrown up every second at a rate faster than it can be computed. Sources such as the Internet of Things, ERPs, Digital media, communication channels, supply chain management systems, and company-owned applications can be a huge source of bulk but unstructured data. The BI tools can help in the conversion of these unstructured data to structure for easy analysis.
Intuitive interfaces such as NLP or natural language processing provide an opportunity to upgrade analytic models available now without taking help from Data Scientists.
These allow new applications to support workflows and explore big data in ways that are more futuristic. BI tools help inefficient data gathering, collation, correlation, analysis, and visualization or presentation of semi-structured data.
The Scope of Business Analytics at BMU
At BMU, we constantly strive to keep education relevant for the students who leave our campus to join the industry. We modernize our labs, customize our courses with the help of the best from the industry to ensure that our students are ready with real industry interfaces and transition into corporate seamlessly.
We offer a BBA course with a specialization in Business Analytics and the same for our MBA course. In our courses, we ensure that our students get an opportunity to work with real data sets and learn the techniques of working with the latest tools.
Top 5 Business Analytics Tools
With the help of BI tools, businesses have the advantage to function without hiccups in a disruptive world and stay agile, growth-oriented, and futuristic.
1) Sisense
This is one of the most widely used Business Intelligence Analytics Software. It provides the users with a platform that simplifies unstructured or complex data sets into structured, simpler versions and helps create analytic apps.
Sisense is an API-first technology in Cloud that allows embedding analytics apps wherever wanted. Salesforce Plus, Google Analytics, and Adwords are various sources from which Sisense can derive data and begins analytics as a self-service.
This self-service using touchpoints makes Sisense one of the best enterprise graded analytics platforms on the cloud or on-premise with the lowest cost of ownership.
The lower cost is also attributed to the app's ability to work on a single server while serving multiple servers.
In order to achieve this, Sisense uses a special in-chip and in-memory technology using columnar databases for parallel processing. No additional hardware or servers are required because of this feature.
Sisense Plus is a great feature of the Sisense tool because it makes use of machine learning to identify anomalies in data. Let us look at some of the key advantages of using Sisense:
a) Sisense has multiple widgets for data visualization
b) It is possible to upload designs created through open-source
c) Huge amounts of data can be handled through Sisense
d) It is possible to get notifications from the tool to any connected personal device
e) It offers a hybrid solution by combining public or private clouds
Some of the unique features of Sisense are as follows:
Sisense is a tool that allows for mashing up data models to get the best performance, and it can analyze actionable data, enable embedding analytics wherever required, along white labeling.
With Sisense, complex business questions can be answered with business insights. It is possible to get a quote for the price depending on the usage.
The best feature of Sisense is that even non-technical users can benefit from this tool by using the drag and drop feature. It can correct data blunders but does not impact the source data.
The overall user interface is highly interactive. Sisense is among the top BI tools which are popular among users.
2) Tableau
Tableau is another very popular and efficient BI tool or Analytics software that analyses complex data and derives business insights by embedding data analytics.
Like Sisense, Tableau, too, offers a drag and drop feature for non-technical users. This feature helps to access data, prepare reports, analyze the data, and share the reports with other team members. Let us look at some of the features of the Tableau:
a) The Tableau Prep is a special feature that consists of two tools – The Tableau Prep builder and the Tableau Prep Conductor. The Tableau Prep helps in cleansing and analyzing data much faster
b) The Tableau Builder manages the data flow, and the Prep Conductor schedules and manages the data flow through channels across the organization. It also monitors the data flow.
c) The drag and drop feature in Tableau simplifies complex activities such as creating pivots, reordering steps, and altering values. The results can be viewed in real-time.
d) Algorithms in Tableau help to eliminate redundant operations and convert them into one-click tasks E.g., removing typographical errors.
e) The Tableau Online and Tableau Server features help to share reports and data securely.
f) The visual rich features such as Live Charts can help create live narratives
g) The Tableau Map, Tableau Blueprint, and Ask Data are some of the other unique Tableau features
h) One of the best aspects of Tableau is that MS SQL, MS Excel, Google Analytics or Oracle, all are supported by Tableau.  
3) SAP Business Intelligence
SAP Business Intelligence is a quote based BI tool that is widely used across organizations. SAP BI offers the entire gamut of BI suite operations such as data analysis, visualization, and sharing of reports.
It offers a full business intelligence suite to help you with data visualization, data analysis, and reporting. To buy SAP BI, one needs to provide a price quote along with several other details with respect to the profile of users.
SAP BI is a cloud-based solution for business analytics that includes in-memory technologies and machine learning. This is a one-stop solution for all complex business problems.
It allows for sharing the reports across organizations and in real-time too. It is possible to integrate SAP BI with MS Office and embed the data reports in power points or MS Presentations.
Some of the key features of this tool are: 
a) The BI tool is highly scalable
b) The Predictive analytics tool in SAP BI provides excellent predictive trends on the basis of the data fed into the system
c) The BI tools allow the users to add videos and graphics to create reports in a format of choice
d) It is a cloud-based tool, so all database solutions are stored and can be accessed from one place
e) It is possible to generate multilingual reports
f) Presence of several Model machine learning applications and pre-designed algorithms
4) Looker
Looker is also a Business Intelligence tool that has a quote-based pricing model. This tool provides a fantastic opportunity to get business solutions through data analysis and allows for sharing of real-time analytics reports.
The Looker application enables data-backed decisions, creating specifically cut messages, studying customer usage behavior which ultimately helps understand customer patterns.
By studying the data, tracking the reports, and improvising already -present tools, Looker helps enhance efficacy. With this tool, it is possible to track fake orders and remain connected with customers across all touchpoints to track interactions. Some of its key features are:
a) Easily integrated with several other tools such as Dropbox, Segment, Marketo, and Slack which allows for sharing reports and workflows
b) The Looker tool has a plug and plays options that provide instantaneous solutions by embedding analytics anywhere
c) It already contains some pre-designed codes that can help build up the analytics faster
d) It is one of the tools which also has sales analytics options
e) Looker has many pre-designed Machine Learning models to expedite development; these are known as LookML
f) The Looker SQL Runner tools help in speeding up data analysis and in generating not very tech-heavy reports that facilitate easy comprehension among non-tech users
5) Microstrategy
MicroStrategy is a Business Intelligence tool that perfectly performs analysis without any user having to write complicated codes.
This is why it is widely used across organizations that require business solutions but may not have the capability to hire a team of machine learning scientists.
Location-based analytics, a ready-to-use dashboard, and access to data sets across organizations are key features of this tool.
All these functions eliminate the need for any IT infrastructure to conduct data analyses and reporting. You don't have to write any complicated code, either. Here are some of its key features:
a) It can be hosted on-site or on the cloud, which can be done within forty-eight hours. The deployment options allow this to happen
b) With Microstrategy, transferring data from the cloud, Hadoop, enterprise applications, relational databases, or any other source is possible.
c) The location-based analytics can categorize data according to geographies and make it more relevant
d) There are built-in widgets that have a drag and drop feature and a self-service dashboard
e) Microstrategy has a very good data visualization system that makes comprehension of complex reports easier.
Several other business intelligence tools are being used by several organizations across the world depending on their needs.
These tools make their lives easier by helping make important business decisions on the basis of past data related to the business.
Not only that, due to the pre-built and designed options available with these tools, companies do not have to hire machine learning experts to create algorithms for them to function.
Business analysts can readily take up the data and utilize the BI tools to their benefit. The future will see many more such tools evolve further and come up with more and more features that will aid advanced data-based decision making.