The concept of experiential learning dates back to Aristotle's Nicomachean Ethics in 350 BC, where he says, "for the things we have to learn before we can do them, we learn by doing them". This is where the first reference is found of what much later came to be known as experiential learning or learning by experience. In today's world, more and more emphasis is given to experiential learning rather than just textbook education.
This is because it is believed that experiential learning stays with the learner long after the process of learning has ended. To give an example, riding a bike. No one learns how to ride a bike by reading a manual. They need to "experience" the process while at it. Even after the process of learning ends and the experience ends, the learning remains with the cyclist. No one forgets to ride a bike once they have learned it. This is, as mentioned by RJ Kraft in his book: Bike Riding and the art of learning (1994).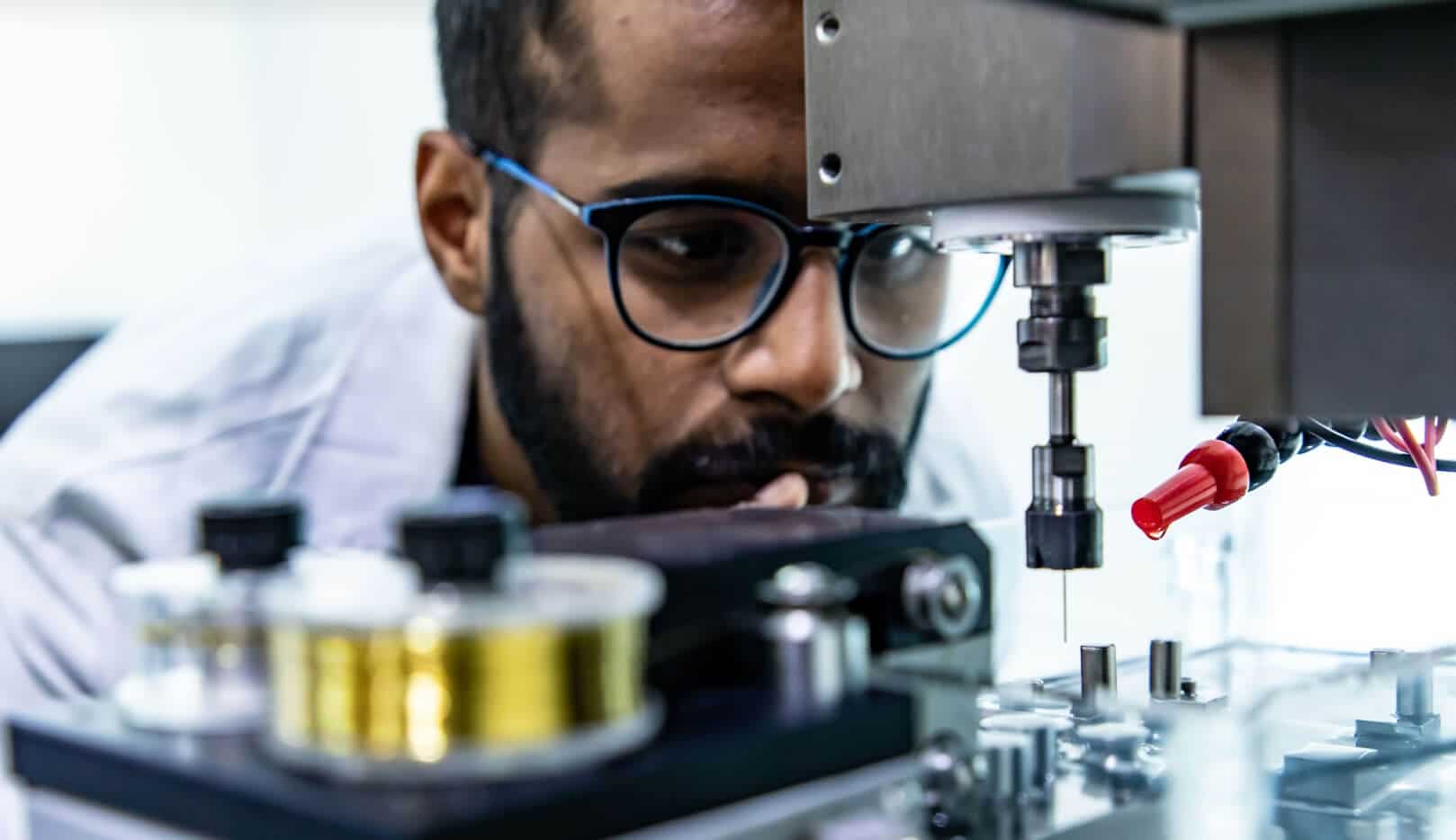 In 1984 David Kolb, in his book Experiential Learning: Experience as the source of learning and development, talked about a 4-step learning model that has been used ever since. It is called the ELM model or the Experiential Learning Model. The four steps involved in this process are as follows:
Concrete Experience
Reflective observation
Abstract Conceptualization
Active Experimentation.
This involves the learner going through the phase of "experiencing" an event or occurrence, reflecting on their experience, deriving inference, and then implementing their learnings or application. This is the complete cycle of learning through experience. This concept was accepted worldwide and became very popular as a training methodology, purely because of its effectiveness. A traditional academic facility works on imparting education in the form of knowledge. While knowledge is extremely important, a student must also learn to analyze and infer from that knowledge, so that he can apply it where needed. An experiential learning-based technique helps a student to hone their skills as well as their knowledge to enable him to grow intellectually and creatively.
For a professional course, such as MBA, textbooks help in learning only the concepts. While it does provide a foundation, the course is inadequate without exposing students to real-life business scenarios. Only a hands-on learning experience that touches upon multifarious aspects of the industry can empower a student to apply their concepts as deemed fit rationally. It builds on your analytical skills, problem-solving, goal orientation, and customer-centricity.
The MBA course at BMU has been designed keeping these goals in mind. The focussed efforts have been towards designing a curriculum that makes the course more valuable to the student and more relevant to the industry. It is a deliberate attempt to move away from the traditional MBA courses, towards a unique approach that helps a student grow both personally and professionally. A student with an MBA degree is expected to join a company not just with abstract concepts of theories, but they should also be ready to apply their conceptual learnings from day one in the business scenario.
They should be ready to take up challenges, raring to be put in complex problem areas which they can solve with their fresh outlook, analytical, and business orientation skills. This is the primary reason why organizations crave to hire MBA students and place them in important management positions. Significant exposure to life-like situations in the business can provide the kind of Experiential Learning an MBA student requires. That is the objective of the course in BMU, which is mutually beneficial to the student and the industry leaders who hire from here.
Experiential learning at BMU
At BMU, the focus is on the overall "competency" development of a student. While technical knowledge is vital, BMU believes that a student is never industry-ready without honing their practical skills. Just like a pilot before flying a real flight, goes through several simulations; similarly, at BMU, more than 45% of the curriculum emphasizes experiential learning, which includes internships, student exchange programs, student clubs, seminars, and convocations.
The MBA course is so designed that students go through life-like situations through group activities, industry exposure, seminars, and thus they transition smoothly into an organization. The group activities include numerous active workshops on real-world problems, which help students develop life skills of problem-solving, conflict resolution, dealing with ambiguity, out-of-the-box thinking, and group thinking. These attributes are nurtured in BMU as ultimately, these qualities help a student succeed in their career.
As a mandatory part of the course, the MBA students are subjected to regular industry visits. This builds on a direct interface to the workplace and shop floor experience. It helps to clarify several facets of the industry processes, such as an assembly line that a student would otherwise read-only in a book. Thus, by the time they complete the course they are ready for the corporate roles.
The MBA course has a 2-3 week student exchange program with the Imperial College London, which is based on projects and practical learning. BMU not only has an exchange program but is also mentored by this 108-year-old university from London. The design of the course, faculty training, content development, research activities are also facilitated jointly by the university, thus ensuring a benchmark with the global standards.
With the principle of 'Experiential Learning is the best learning,' the classrooms in BMU are synchronized with the workplace. This helps to provide an environment of free exchange of ideas, problem-solving, innovation, negotiation, engagement and at the same time, ensures that the entire process is enjoyable. The relevance of education is not just in the scoring sheets or within the confines of a classroom. It breaks the boundaries and reaches across to the lives of the end customers of the organizations where the students have placed post completion of the course.
The "outside-in" approach of BMU's MBA course design helps to customize the theoretical concepts with practical inputs from the industry. This approach has attracted several top players of the industry to hire students who have been taught and trained in the BMU. Some of the top recruitment partners of BMU are Axis Bank, Hero Group, Microsoft, Siemens, Intel, Shell, TVS, among many other industry leaders. With a 98% placement record, BMU offers MBA in Marketing, HR, Finance, Logistics, and Supply Chain, Business Analytics, Finance and Investment Banking, Artificial Intelligence, and Data Engineering.