UG Programmes

MBA Programme

PhD Programme

Subscribe
Research Profile | Mr. Gautam Agrawal
by
BML Munjal University
June 2, 2021
Sharing Economy Models for Sustainability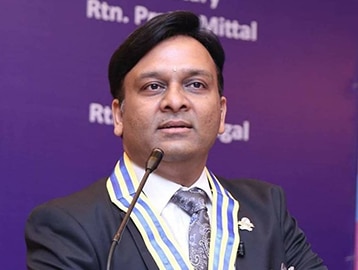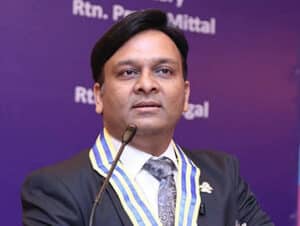 Poverty is not an accident. Like slavery and apartheid, it is man-made and can be removed by the actions of human beings.
 – Nelson Mandela
Gautam is a management professional with academic leaning. Gautam did his Master's in International Business from Delhi School of Economics, University of Delhi. Presently, he is pursuing his PhD in consumer legitimacy in collaborative consumption. He has published a number of papers in reputed academic journals and presented them in conferences related to his research work in sharing economy, sustainability, consumer behaviour, and online retail.
Gautam has authored a number of case studies as teaching tools for management students. He has 16+ years of experience in reputed retail and real estate companies. Presently, he is trying to bridge the gap between industry and academician through his projects & papers.
He is guided by the vision to reduce ignorance in the world and expand the horizons of the knowledge. His research work is an effort to understand the underlying values, beliefs and personal norms of individuals towards the acceptance-granting behaviour for different forms of sharing economy models. Sharing economy is an evolving concept, which is not yet restricted by theoretical boundaries and framework. Thus, by exploring an individual's intrinsic traits and attitude towards collaborative consumption models, Gautam seeks to bring conceptual clarity and enhanced role of consumers for all the participants in the sharing economy.
He believes that the society is moving towards accepting the sharing economy models as evidenced by the increasing number of Uber, Ola, Oyo, Airbnb, and similarsuch organizations. Therefore, it is important to highlight the dark areas of these forms of business models where the research is still in its nascent stages. His current work,'Legitimizing the collaborative consumption through extending the VBN theory', is an effort towards the same. Furthermore, the research work will be extended to studying various subcultures in Indian subcontinent and transcontinental studies over a period of time.
Gautam's research philosophy stems from his desire for the betterment of the society. A Paul Harris Fellow, Gautam has been Rotarian since 2011 and served with distinction in various capacities in RID-3012 (Rotary International). He has been honoured with a number of awards for his humanitarian works and was recognized as Diamond President in 2015–2016.  Since 2016, Gautam has been an integral part of the Rotary District Governor-3012 teams and chaired/co-chaired committees & working groups on literacy, pulse polio and sanitation. He is also the recipient of RI DG 3012 special commendation and citation for his voluntary humanitarian work.
He is a visiting faculty in a number of management institutions. Besides his core subject areas related to retail, Gautam takes sessions on Negotiations, Problem Solving, Management Consultancy and Entrepreneurship. He has also conducted a number of workshops with online retail & marketplace platform companies.